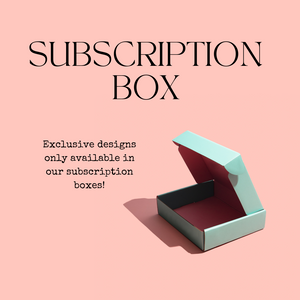 Beautiful Surprise!
I have so many pieces from Ginger and Pearl and this subscription box is such a great idea! I got two beautiful pair of earrings, each unique but can go with anything. I am looking forward to my next box!
Favorite!
I love the idea behind these boxes! My most recent box was my favorite, I love larger earrings and they were made suited to my style.
Perfection! The detail, thought and care behind every piece of G&P is unmatched. Each piece is a treasure.
Past, Present, and Future G&P Fan
Ginger and Pearl has been my favorite jewelry designer for several years, so I was confident that I would love joining the subscription box. I have loved each piece and appreciate their uniqueness as being a part of this exclusive offering. I have enjoyed the two piece boxes. You could easily give these items away, but so far I'm being selfish. ;)
My favorite subscription box!
I have loved every piece I've received in the subscription boxes. I gave up FabFitFun to do this one and I do not regret!
I have the two-item subscription. In the last box, I received 2 pairs of earrings; in the most recent box I received a pair of earrings and a necklace. I've kept them all for personal use, but they're so nice they could be given as gifts too.
Love the subscription box
It could feel like a risk ordering a subscription box when you don't know exactly what you'll be receiving, but when you have such beautiful, creative, and expertly crafted pieces as Ginger & Pearl, you know you're going to receive something amazing. I have loved every piece I've received by subscription. They are beautiful and unique. So far, I've kept all my pieces, but if I can ever let anything go, they'd also make amazing gifts.
---